Our goal is to help each attorney make a smooth and expeditious career transition. To accomplish this, our founders developed the Davis & Chapman Career Transition Model.
We guide clients through each phase of the Model:
Guided self-assessment.
Using proprietary self-assessment materials, we identify each client's unique skills and abilities. After completing Phase One, clients are able to identify their unique:

Relevant skill sets and substantive expertise

Oral and written communication strengths

Interpersonal communication style, including management and leadership approaches

Industry and legal specializations

Salary and geographic needs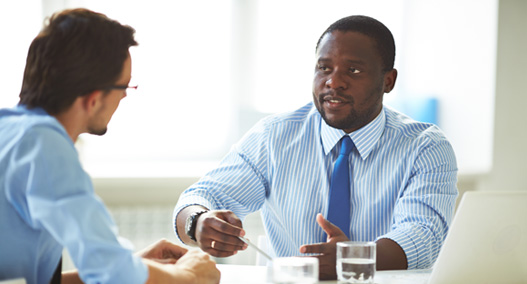 Identify likely job search paths.
We identify multiple job search paths for clients based on their interests and abilities. Then we guide clients toward paths that seem to be the most promising and the best individual fit. Influencing factors include:

Prevailing job market:

Relying on our extensive network of contacts and our deep knowledge of the job market, we advise clients about which professional opportunities are the most promising at any given time and help them prioritize their search accordingly.

Desired setting:

We advise clients about which settings would be the best fit for them, including traditional settings (companies, law firms, government or political positions) or more individual settings (non-legal positions, entrepreneurial ventures, academia).
Develop and implement job search strategies.
We create detailed job search action plans, each of which includes:
Networking strategy.

We advise clients about who to talk to, what to say, and how to follow up so that conversations turn into tangible leads.

Social media strategy.

We help each client develop an effective online presence.

Dynamic job search materials.

We ensure that all written materials become powerful marketing tools that demonstrate each client's unique strengths.

Business plans.

We are exceptionally skilled at helping clients develop business plans that resonate with decision makers and create a strong foundation for future economic growth.

Practical skills training.

We train clients for interviews, networking meetings, business development pitches, and everything in between.
Ongoing support and strategic assessment.
We keep in constant contact with our clients. As a result, we ensure that each client is moving forward productively, efficiently and with purpose. If the search goes off course for any reason, we immediately work to determine which roadblocks a client might be facing and develop new strategies to get around them. Our focus throughout the process remains on providing motivation, structure and support for our clients.